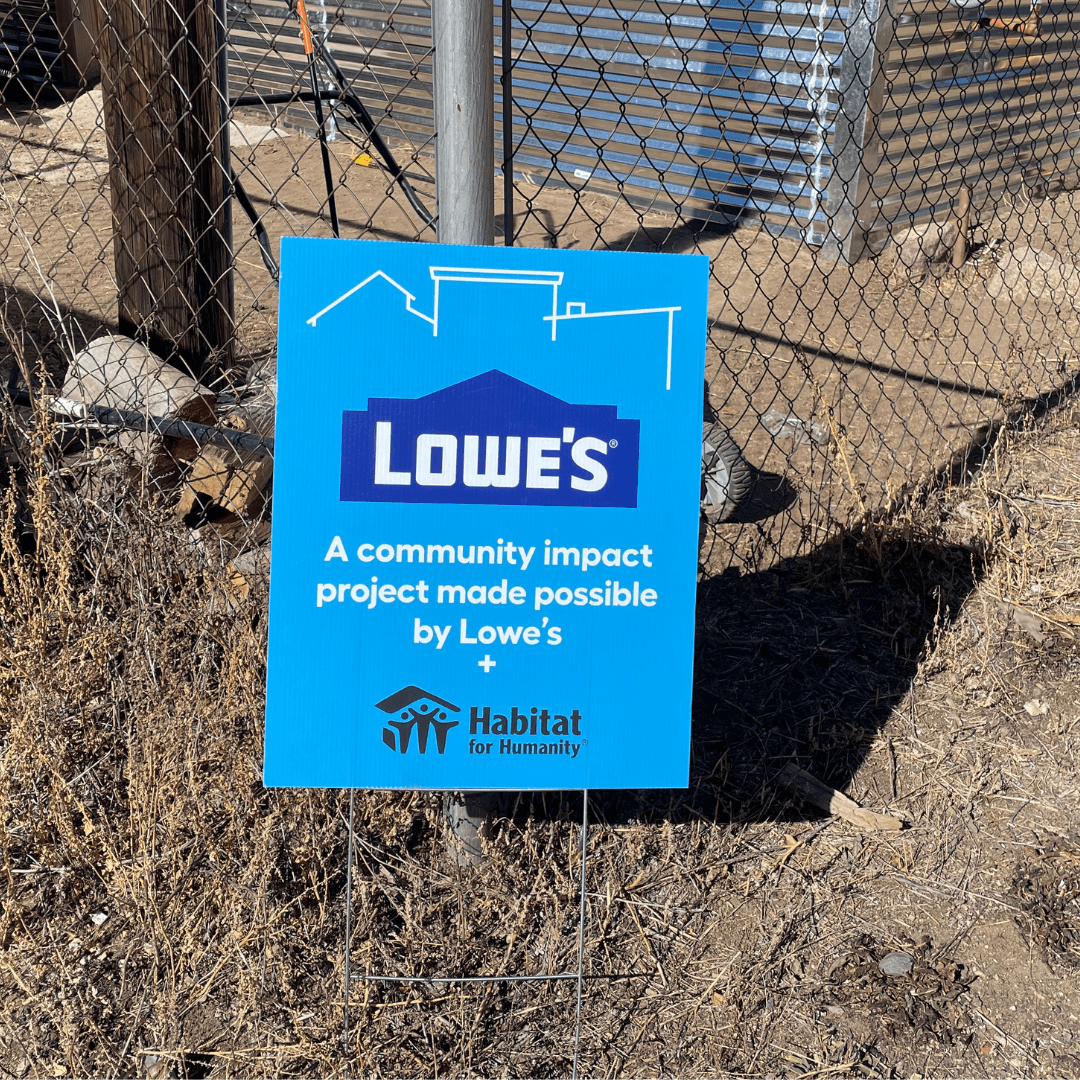 "My pipes did not freeze, for once. I couldn't be more appreciative." -Home repair recipient
In 2022, Blue Spruce Habitat for Humanity was one of 100 Habitat organizations that partnered with Lowe's Home Improvement to help with home repair and home preservation efforts. With housing costs and inflation on the rise, we believe keeping people safely in their homes is critical. We have focused our efforts on manufactured housing communities in Clear Creek County.
In an article from Habitat International, Marvin Ellison, Lowe's chairman and CEO states, "Supporting communities is in our DNA, and we thank Habitat for Humanity International for helping us create a positive impact across the country. We are committed to making homes better for all, and through this partnership we can make a difference to improve access to safe and affordable housing in our communities."
With funding from Lowe's and help from hardworking volunteers, Blue Spruce Habitat has been able to help seven households with projects including skirting, stairs, ramps, and more. With new skirting and improved insulation, they'll be able to remain warmer, and also prevent infestations beneath their homes.
"I can already tell that my place is warmer. Thank you so much!" -Home repair recipient
Blue Spruce Habitat for Humanity will continue to provide people in our community with minor home repairs. Click here for more information.
Thank you to Lowe's for their support and to everyone who donated or volunteered, you are helping build homes, communities, and hope.