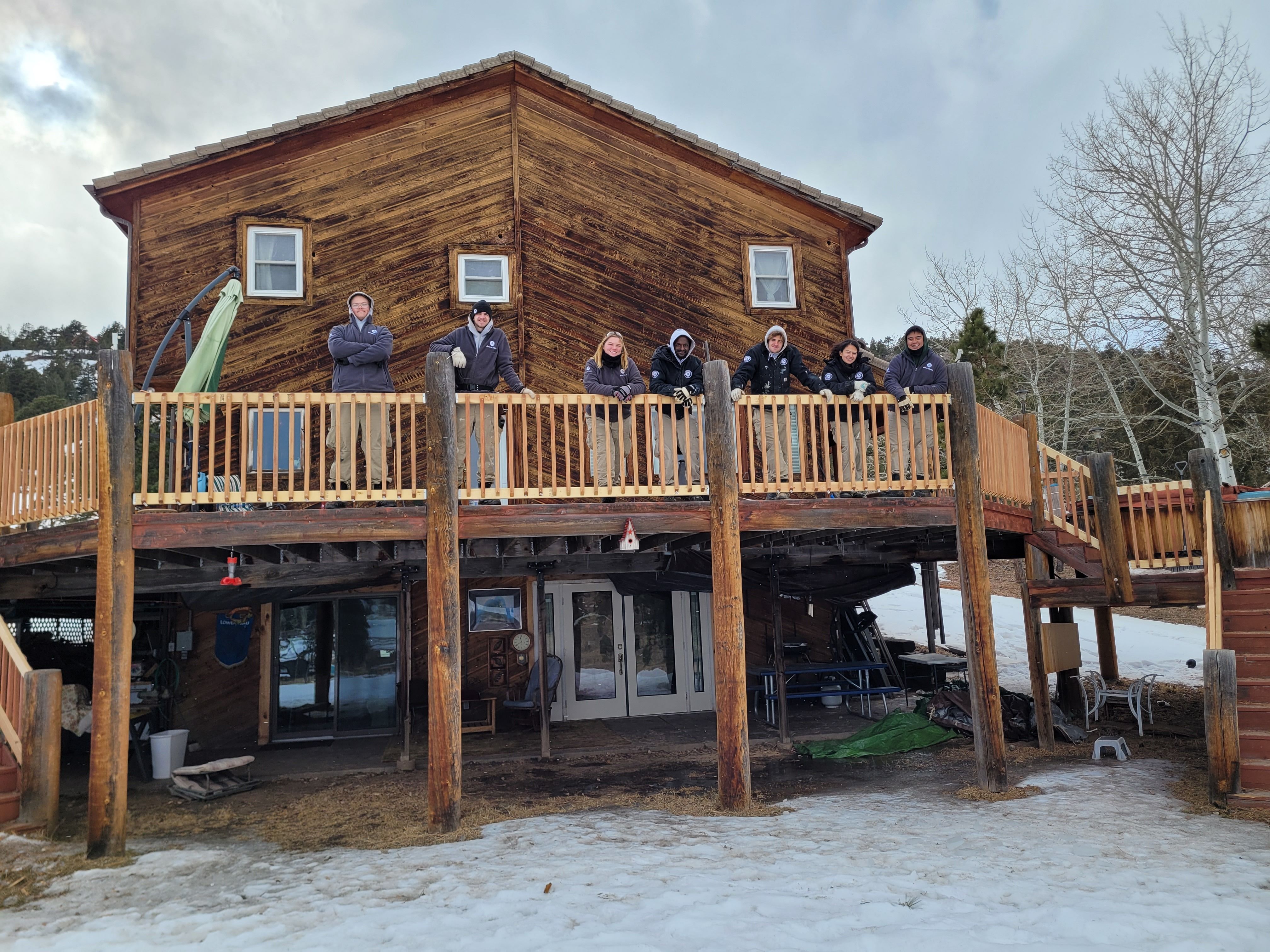 Since January, Blue Spruce Habitat, in collaboration with Habitat of Metro Denver, has had the help of nine National Civilian Community Corps (or, Americorps NCCC) team members. This NCCC team, Water 3, splits their time between our service area and Metro Denver.
The NCCC team has been assisting with construction at our Evergreen build site and minor home repairs throughout our service area. Some of our recent minor home repair projects include deck repairs and rail replacements, manufactured housing skirting and insulation, entryway support pillar repair, and more. They have enabled us to help a greater number of people in our community, ensuring more people have safe, secure homes.
We are so grateful for their hard work, positive attitudes, and willingness to learn. Tan, Sarah, Joseph, Savannah, Will, Lauriane, Pat, James and Hart will be with Blue Spruce through early April.
If you are interested in volunteering with Blue Spruce Habitat for Humanity, click here.
For more information about AmeriCorps NCCC, click here.